Enterprise Architect Manager
Imagine Create Deploy



a full map of your enterprise information landscape!
R

Connects track between systems together with their governance implications with less time and effort - internal and external systems are efficiently inventoried in one place

R

Helps easily identify system duplications and other savings opportunities thanks to dynamic analytical management reports

R

Gives an instant access to relevant data from other AdaptiveGRC products - incident, risk and other GRC data can flow automatically into EA Manager from other AdaptiveGRC system

R

Builds to deal with external and internal systems to reflect outsourced / cloud system needs – it adapts to reflect your organization's business model, priorities and requirements

R

Provide as stand-alone operation, or as a part of a fully connected GRC framework

R

Key stakeholders such as the Privacy Officer can get easy and instant access to the GRC status of the applications relevant to them

R

You get complete traceability (full audit trail and electronic signature capabilities)
More Enterprise Architect Manager Features:
A full map of the Enterprise Information landscape is essential for data privacy and other compliance needs. Our Enterprise Architecture solution enables you to pull together your full internal and external (cloud, mobile and supplier) systems though an intuitive and flexible interface. This creates a full map of your enterprise information landscape.
Regulatory sensitivities can be tracked at all levels, through systems, data connections and hardware.
When deployed with AdaptiveGRC Compliance Manager, additional functionality becomes available, including Application Risk Profiling and compliance assessment results against each system.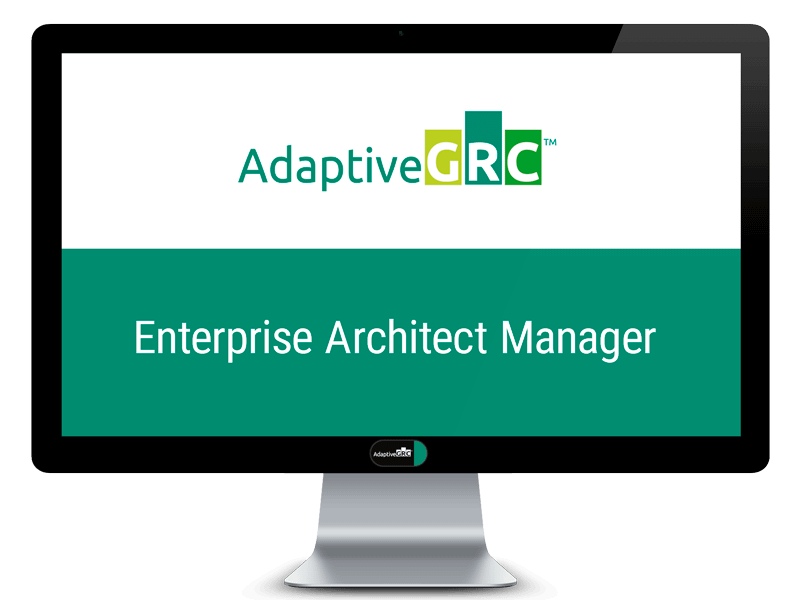 Understand and analyze your risk universe.
"AdaptiveGRC can be deployed as one fully interconnected solution suite."
Auditors, management, the board can have quick and easy access to current and historical information related to audits and their recommendations, all in one place.
Other AdaptiveGRC Solutions:
Audit Manager
A system provides instant reports to manage all audit processes effortless.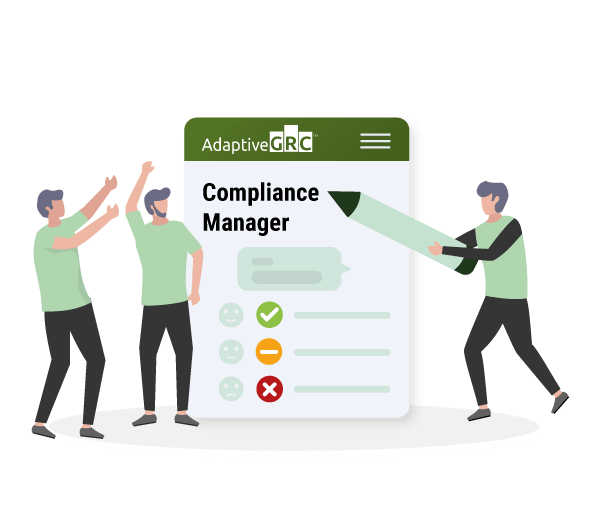 Compliance Manager
Flexible, online turnkey system designed to provide customers with tools meeting compliance needs.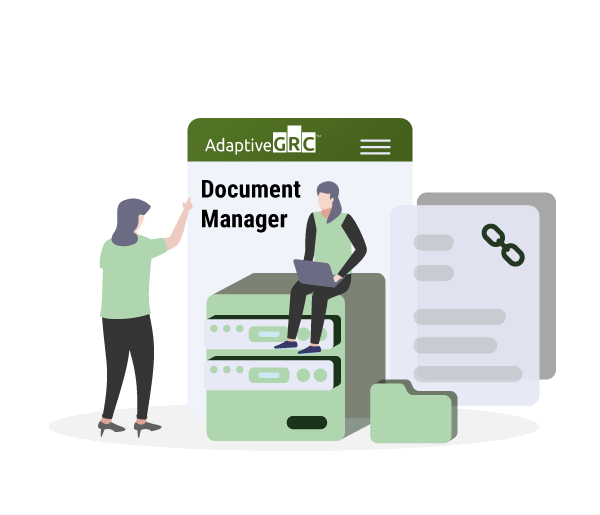 Document Manager
Flexible and user-friendly solution to manage approval process for documents.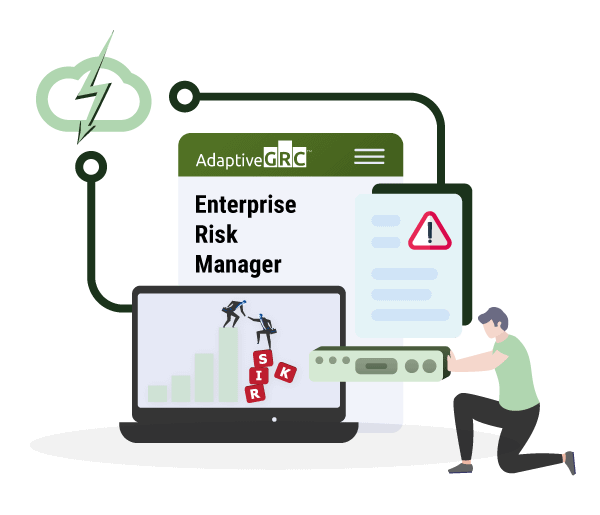 Enterprise Risk Manager
All company risk completed within one system with functions of instant reporting and mitigating current principles.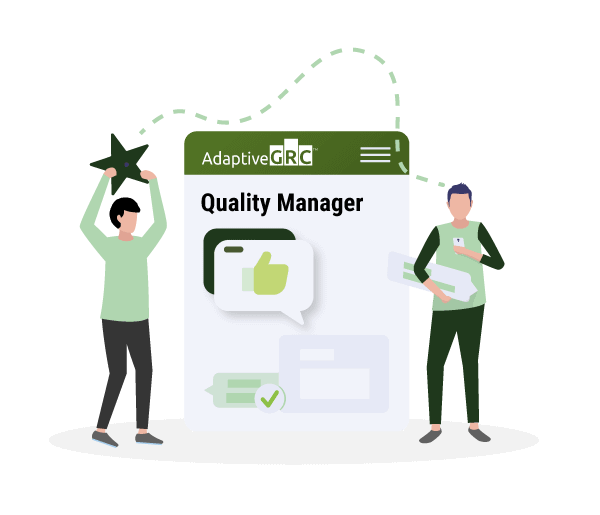 Quality Manager
Full Quality Management system identifies key information across all GRC activities.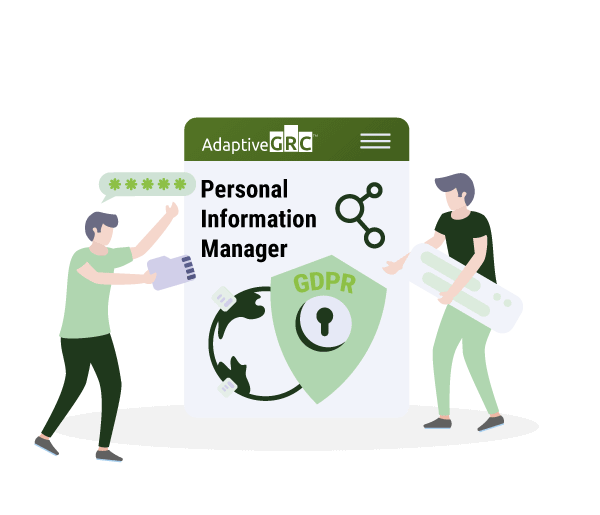 Personal Information Manager
A system ensures compliance with GDPR according to the current Regulation.
AdaptiveGRC Rapid Deployment Options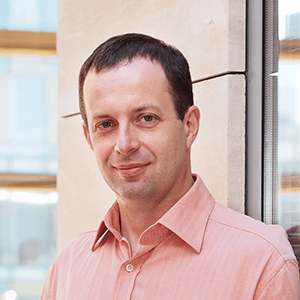 "EMERGENCY SITUATION?"
Organizations sometimes need a compliance solution in place as fast as possible. You may be looking to replace an older, inadequate solution, or install the organization's first ever dedicated compliance management tool (Excel has its limitations!). Maybe the driver is that you have just had a compliance incident and need to show regulators that you are taking the situation seriously.
Whatever the facts may be, for urgent situations or lower budgets, AdaptiveGRC has ready to go configurations that allow it to be installed and ready to go in a matter of days. No customizations needed, no long and costly consultations required, it can be up and running in the cloud in as few as 3 days.
Łukasz Krzewicki | Audit, Risk & Compliance Expert
"Example Scenario: We just got hit by a data loss or data breach."
As you start to run your incident root cause analysis, you also need a lot of supporting information, fast. AdaptiveGRC can be in place, equipped with all of the key compliance control checks within 1 day of receiving the signed licence and purchase order. The software can reduce the processing time for setting-up and sending out compliance control assessments to internal service providers and/or external suppliers to under a minute, even when multiple regulations are involved. Once results are received, these are instantly viewable individually or for patterns and trends across the pool of data.
Fast, accurate assessment of the problems and swift countermeasures can make a difference to show the regulators that you are taking the right corrective actions.
Z

Once the emergency has passed you can add our other modules as they become important for you. They are all built using the same design principles, and share data seamlessly.
Imagine Create Deploy



a full map of your enterprise information landscape!